[Review] Oscha Zorro Ignite (English)
I had the chance to test a babywrap from Oscha Slings and here you can read the shorter version of the German review. If you want to see more pictures please have a look in the German article.
Overview on the wrap
Manufacturer: Oscha Slings
Model: Zorro Ignite
Color: dark red, orange, golden, white
Size: Sz.6
Material: 100% cotton
Thickness: 300g/m²
About the manufacturer and the wrap
Oscha Slings was founded in 2010 by Mike and Zoe Masters in Scotland. Beside the baby wrap they're producing different baby carriers: Cairis, Coorie and Nook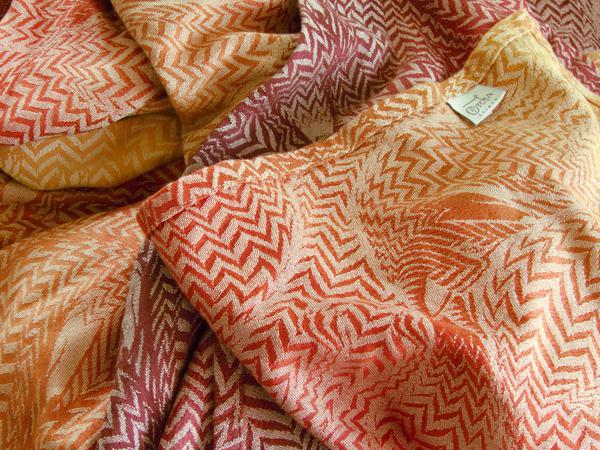 Zorro Ignite is a limited edition which was released on the 19th of January 2019. It still is available in the online shop and size 6 costs about 171€.
The motive of the wrap represents in an artistic kind foxes which are matching great with the colors red, orange and yellow. But it was also released in other colors.
Babywearing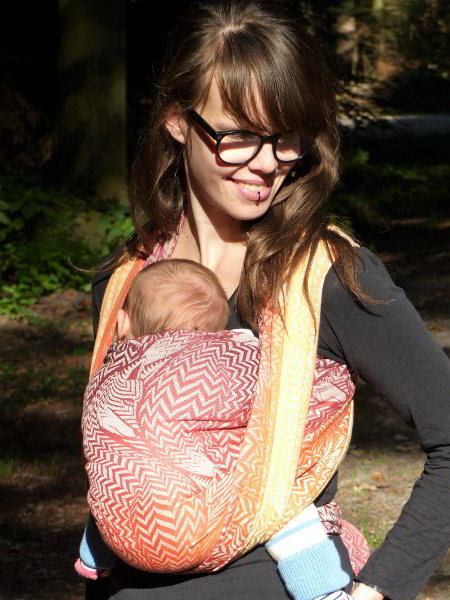 I tested the wrap mainly with my 2 months old daughter. In spite of the thickness, wrapping was really easy and in used condition it is also a nice wrap for newborns. It lays comfortable on my shoulders. I also tried the wrap with my 4 years old son and it was as supportive and alike with my daughter really comfortable.
Washing
The manufacturer writes that the wrap could be washed by 30 degrees (Celsius). There should be no issues as cotton is a really easy care material.
Conclusion
I can recommend the babywrap Zorro Ignite from Oscha Slings. It has a good quality and in used condition it is a good allrounder from newborn to toddler.