Alternative monthly hygiene
Everyone knows them: tampons and pads. After all, it is also in most cases what girls first come into contact with when they get their period for the first time. But tampons and pads contain many chemicals that are supposed to ensure odor neutrality and increased absorbency, among other things. These additives often cause unpleasant irritation of the mucous membrane.
Did you know that every tampon package contains a note on toxic shock syndrome (TSS)? Colloquially, TSS is also called tampon disease. A certain bacterium (Staphylococcus aureus) enters the bloodstream through a wound or through the uterus and can cause organ and circulatory failure. However, toxic shock syndrome occurs very rarely.
Another point that always bothered me about tampons and pads was the amount of waste, which also smells incredibly strong after a very short time. Further, the use of alternative products for monthly hygiene is much cheaper in the long run. Because of the disadvantages of the disposable products during the period, I have informed myself about alternatives, which I would like to present to you here.
Cloth pads and cloth panty liners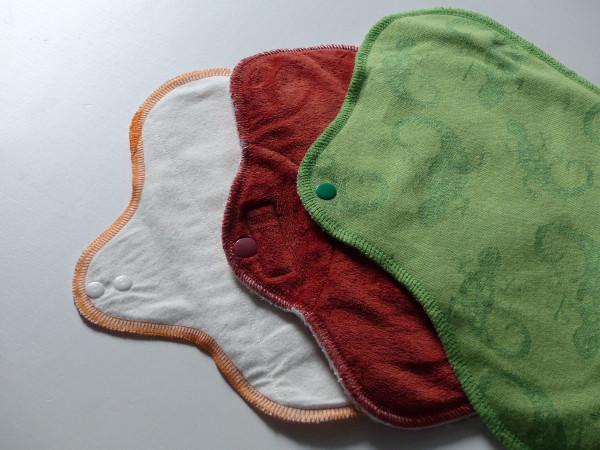 Cloth sanitarynapkins and panty liners are now available from various manufacturers. The pads are not thrown away after use, but washed. There are different materials as absorbent core, so that the absorbency is different. Some cloth pads have polyurethane laminate as wetness protection below, but other materials as wetness protection are also possible, so that clothing does not absorb blood. Depending on the model, the size also varies. Thus, each woman can individually to the strength of the period put together their own cloth pads.
Menstrual cups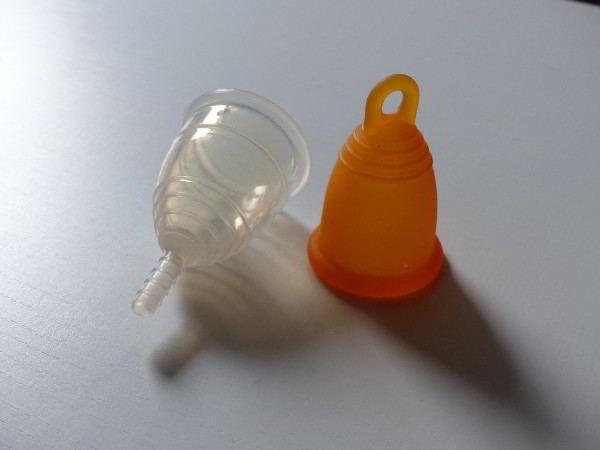 Menstrual cups are small "containers" that are inserted into the vagina to collect blood. They are usually made of silicone. They are now available from various manufacturers. They differ in shape, size and strength. The differences come from, among other things, the different degrees of strength of the pelvic floor muscles and the length of the cervix. The cups are emptied when they are full and washed out. The menstrual cup is then reinserted. After use, they are boiled and thus sterilized.
Natural sponge or Levantine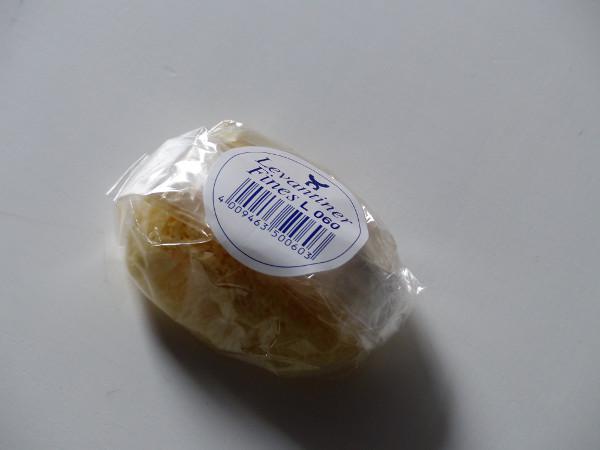 Natural sponges are most similar to tampons. They are inserted in the same way, except that the retrieval cord is missing and it is a purely natural product. However, if you are unsure, you can also pull a string through the sponge to help with retrieval. Before doing so, they are made slightly wet with water to make insertion easier. Normally, Levantines are not noticeable when worn. They can also be worn during sexual intercourse.
After use, they are squeezed out and rinsed. Afterwards, they can be reinserted. It would also be possible to use a new sponge, for those who would feel uncomfortable using the sponge again. Vinegar water can be used here for disinfection or cleaning in the washing machine is also possible. Unlike menstrual cups or cloth pads, the sponges are less durable and therefore need to be replaced sooner. Levantines, like tampons, are available in different sizes.
Free menstruation
Free menstruation is similar to holding in babies and is therefore the most natural way of dealing with monthly bleeding. In this case, the blood is discharged into the toilet. The blood does not constantly flow out of the cervix, but rather in spurts, like contractions only not in such short intervals. With practice and also some mindfulness and conscious awareness of the body, these moments can be recognized. Many women use cloth pads, for example, for safety or as a supplement.
If you have any questions about alternative monthly hygiene, feel free to contact me!