How to find the right birthplace
In the course of pregnancy, many women ask themselves the question of a suitable place to give birth. You may also be dealing with this question right now. You may not even be pregnant yet, or you may have already started thinking about it before you became pregnant.
In any case, it is important to deal with the issue of the place of birth at an early stage. The earlier you deal with the topic, the sooner you can prepare for the birth. In addition, you can find out about the various birthplaces early on and decide on one or even have a choice.
Maybe it was clear to you from the beginning where you wanted to give birth. Maybe it still suits you just as well now, maybe you are no longer so sure as the pregnancy progresses.
In any case, in this article I would like to give you an overview of how you can decide on a place of birth, which factors play a role, which places of birth there are and where the advantages and disadvantages lie.
Summary
General information
Before I describe the individual birthplaces in more detail, I would like to talk about what is important for you when you decide on a place.
Overall, it is important for me to emphasize that there is no better or worse in the different places of birth. In addition, clinics and midwives are also very different from each other. I will try to give you as general an overview as possible. However, it is important that you find out more about the possible birthplaces in your region, i.e. how this or that is handled there.
In addition, it can help to talk to relatives and friends about their experiences. However, be careful at this point: there are positive and negative experiences everywhere. In the end, it is important that you, together with your birth companion, have a good feeling about the place of birth.
But to make a choice first, I would recommend that you make a list of what you want for your birth. These can be a wide variety of things. For example: emergency medical care should be available as directly as possible, you don't want to have to travel, you want to know the midwife already at the birth, ... You can also write down shorter keywords like "comfortable atmosphere", "pain relief with medication". There are no limits to what you can do with the list.
Afterwards, you can talk to your birth companion, probably your partner, about his or her wishes, so that you can exchange ideas together. It is important that you listen to each other and do not influence each other. It is important that you both feel good about the decision.
Finally, to make the decision, you will go through the items on the list together and consider where most or all of your important items can be met in principle. For example, you're most likely to get emergency medical care at a Level 1 clinic. You'll have a known midwife at your home birth, probably at a birth center, or else with an attending midwife at a clinic.
Unfortunately, however, it is also the case that there is not a free choice of birthplace everywhere. The later in pregnancy you start thinking about it, the fewer choices you have. It therefore makes sense to really start thinking about it very early on, even if the birth still seems really far away.
Level 1 clinic
A Level 1 clinic specializes in complicated pregnancies and births. In a Level 1 clinic you will find the highest medical standards, designed to deal with all possible risks and complications. Extreme premature babies are born in Level 1 clinics, as well as children who are diagnosed with the most severe diseases during pregnancy. The same applies to all possible complications or diseases on the mother's side.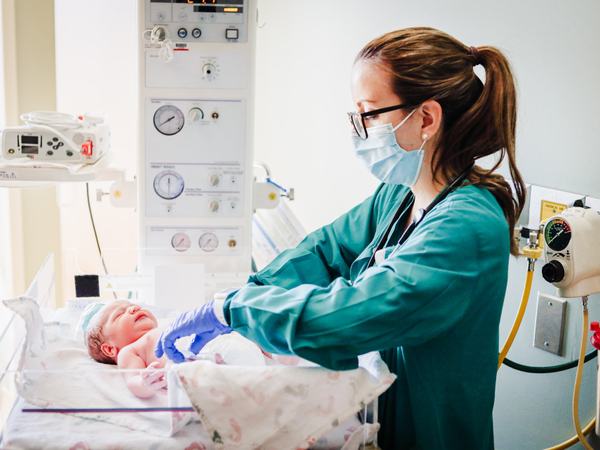 If the highest level of safety and the best possible medical care in an emergency are desired, a Level 1 clinic can be exactly the right place to give birth. Here, complications are not a rarity, but rather an everyday occurrence. Intensive pediatric care is available at any time. In my experience, because of the focus, interventions are more likely to occur more quickly, because the focus is also more quickly on possible complications.
Regional clinic
By a regional clinic, I mean a smaller clinic without an affiliated pediatric clinic. In such clinics, births are usually possible from the 37th week of pregnancy, provided that no major complications are expected, where, for example, a pediatrician would have to be on hand. In principle, however, there are still many options for medical care available here.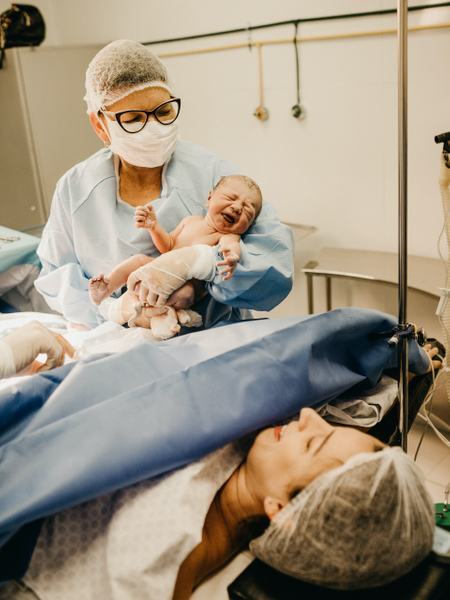 Pelvic end deliveries (BEL), multiple pregnancies (twins) or diabetes are rarely exclusion criteria here. However, the handling of such special features varies greatly from clinic to clinic. For example, not all clinics support vaginal delivery for BEL. However, the same is true for Level 1 clinics, so it is worth asking in advance how the clinic handles such special features.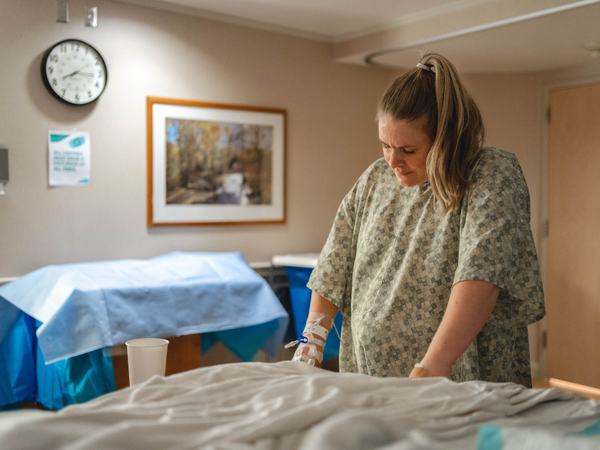 After a clinic birth, you can stay in the postpartum ward for a few days for support. Many women find this very helpful. However, some women also feel pressured in the clinic and are unsettled by the many different opinions. Unfortunately, the lack of staff can also sometimes prevent adequate support.
After a physiological birth, you usually also have the option of an outpatient birth, which means that you go home with your baby a few hours after the birth. Hospitals usually only support this wish if no difficulties are expected, a postnatal midwife accompanies you and formalities regarding newborn screening and U2 have been clarified.
Midwife delivery room
The midwife delivery room is once again a special feature in some maternity hospitals. Normally, the delivery room in clinics is primarily run by doctors, or rather they usually have the final decision. In a midwife delivery room, a birth is attended exclusively by midwives without doctors. However, a gynecologist can always be consulted if complications arise.
Births in a midwife delivery room are only possible in physiological pregnancies and if no complications are expected during the birth.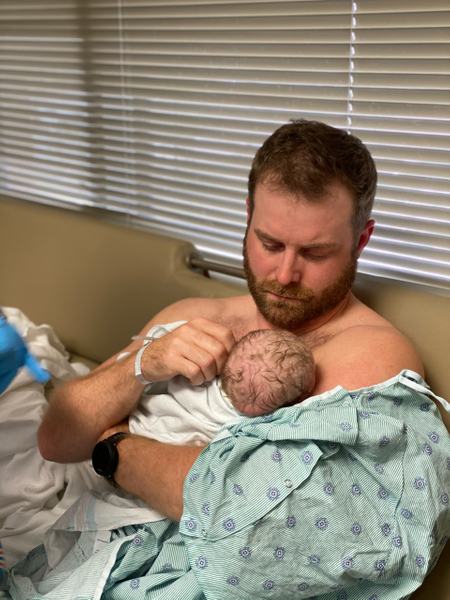 In principle, with all variants in a clinic, except for the combination with a midwife, 1:1 care is usually not possible. A doula can therefore be a good addition, especially for hospital births, who accompanies you during the entire birth.
Birth center
Birth centers come in different varieties, and it is not always a whole house. Sometimes it is just a room or an apartment, but in the end it means the same thing. Midwives in birth centers often work together as a team and often share the on-call duty. So the same midwife is not always available for you when the birth begins.
Usually, for a birth in a birth center, you will get to know all the midwives who are on call for you. This means that preventive examinations often take place partly or exclusively with the midwives. In this way, you can build up a relationship of trust during your pregnancy.
Whenever midwives take over on-call duty, i.e. in the case of midwives on call, for births and home births, costs are incurred for this, which are not always fully covered by the health insurance companies. How high these costs turn out to be varies greatly.
As with hospital births, you also have a change of location with a birth center birth. This means you will have to travel to your birthplace once during the course of the birth.
In a birth center, there is usually a calmer atmosphere than in a clinic. You already know the rooms from your pregnancy. In addition, you have 1:1 care during the birth and often even 2:1 care at the end of the birth, because a second midwife often joins you during the expulsion phase.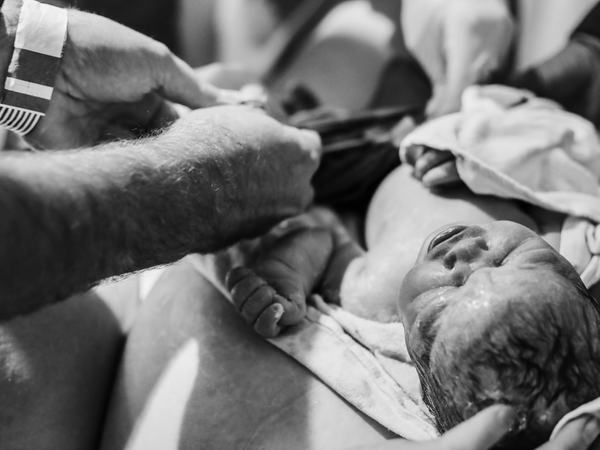 Acute medical care can take place here, but there is no intensive medical care. There are no physicians present. Birth centers, however, are always within a certain radius of an obstetric clinic, and in case of doubt, it would be better to transfer to the clinic sooner rather than too late. However, this change could then bring a lot of unrest into the situation again.
A few short hours after the birth, you go back home as a family, so you can arrive home in peace and cuddle with any siblings that may already be present. The disadvantage of this is that it may be more difficult for you as a mom to get some rest. However, the sensation here is very different for each individual.
For births in the clinic and in the birth center, you don't really have to prepare anything, except that you have to pack your birth bag and take it with you. You don't have to worry about anything afterwards either.
Basically, there are far fewer interventions in births at the birth center or at home. Many interventions are simply only possible in a clinic - drug inductions, epidurals, ...
At home
For a home birth, you simply stay at home for the birth and the midwife who accompanies you comes to you. So you don't have a change of location during the birth. Sometimes midwives work as a team here as well and take turns being on call. Sometimes, just as in the birth center, a second midwife is called in at the end of the birth.
Home births and birth center births can only take place in physiological pregnancies if, in addition, no complications are expected during the birth. Additionally, there are several exclusion criteria for these birthplaces - BEL, multiple births, insulin-dependent diabetes, preterm birth.
You will meet the midwife who will be with you during the birth, usually during pregnancy. Interventions are rare in home births. If you wish, siblings or other family members can be present at the birth. In some cases, this is also possible in the birth center. In any case, however, it is possible to cuddle together immediately after the birth.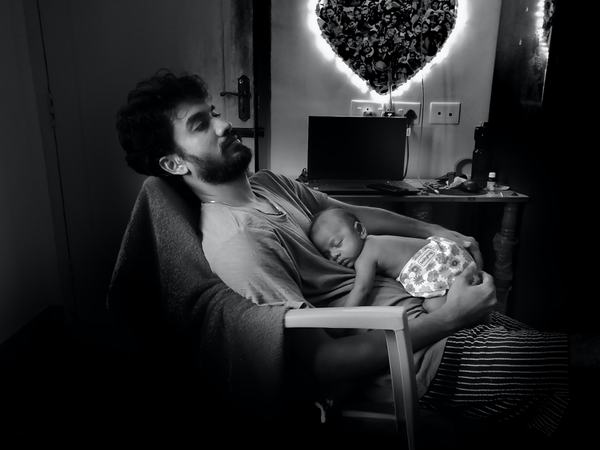 Some women feel inhibited in the home environment during a birth, may be afraid to be loud or the like. In that case, it may be a good idea to move to a different place of birth. Or you can choose a different place of birth directly. Or you can specifically deal with these fears. Perhaps these fears can also be resolved, possibly with professional support.
In addition, a home birth requires a little more preparation. Your midwife will give you a list of things that you should have ready and obtain. However, she will also bring many important things herself, such as emergency equipment for ventilation.
Again, intensive care is not possible, so in case of complications or if you wish, you will be transferred to a clinic. Therefore, most midwives only accompany home births within a certain radius to a clinic.
Unfortunately, midwives who offer out-of-hospital obstetric care are not very numerous and for the most part are quickly "booked up". If a home birth or birth center birth is an option for you, it therefore makes sense to contact such a midwife very early in your pregnancy, preferably directly with the positive pregnancy test.
Conclusion
In principle, a birth can of course take place in (almost) any place. I have also not dealt with sole births, i.e. births without a midwife or doctor. That would go beyond the scope of this article.
There is no one perfect birthplace for everyone. Rather, each woman should choose the place of birth where she really feels comfortable and safe. Excluding various risk criteria, all the birthplaces mentioned are equally safe. Current data are regularly collected on this.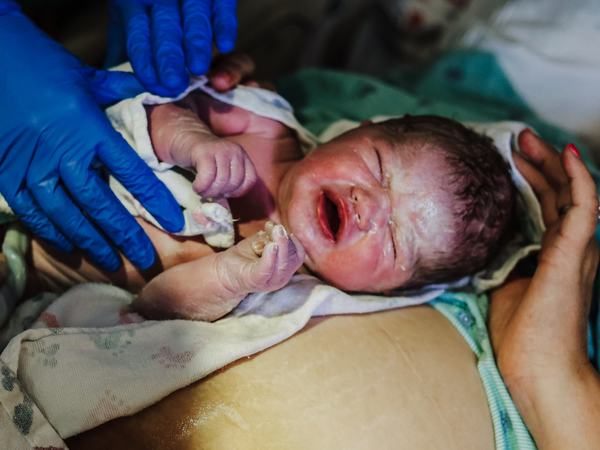 Unfortunately, there is not always freedom of choice in Germany as far as the place of birth is concerned, so I would like to emphasize once again at this point that it is really sensible and important to deal with the question at an early stage.
If you have any comments or questions, feel free to let me know. I look forward to your comment.
Image sources