In conversation with doula Corinna Albrecht
Corinna Albrecht works with women and (expectant) mothers in the Bremen area. I've been following her work on Facebook and Instagram for some time and I'm glad she did this interview with me. Have fun reading it!
Dear Corinna, I'm really looking forward to this interview and I'm very excited to hear your answers. Do you like to maybe tell a little bit about yourself at the beginning?
Dear Natalie, thank you very much for inviting me to this interview and for your interest in my work.
I would like to start by briefly introducing myself. My name is Corinna Albrecht, I am 44 years old, married and mom of three daughters, who are now 17, 14 and almost 5 years old. I live with my family and our dogs, cats and guinea pigs near Bremen, in a rural area.
Besides my wonderful vocation I love to be in nature, I love to read (several books in parallel), have a passion for vintage & co. and currently I am developing my own method to prepare for a happy, peaceful and positive birth, called: *YOUR PEACEFUL BIRTH.
In addition, I am currently fulfilling a childhood dream and have started to write a book, but bit by bit, without putting myself under pressure. That is why this will take time. In addition, I am a very creative woman, with exciting facets, which necessarily want to be lived. I am virtually bubbling over with creativity. :)
That's exactly what it sounds like, totally exciting! You are doing so many wonderful things professionally. Which topics are especially important to you and why?
Oh, so many are important to me... I'll try to sort myself out briefly.
My topics Pregnancy & Birth - Women's Coaching and Mommy Coaching are especially important to me. On my way of life I was allowed to go through many profound processes myself and therefore it is very important to me to share all these experiences and to support my clients in allowing themselves to lead a healthy, happy and self-determined life.
In women's and mama coaching, I am particularly concerned with the topics of recognizing self-worth, self-care, self-love, needs as a woman, living femininity, allowing authenticity, feelings and emotions, acceptance, development, independence, change processes, sexuality, dissolving beliefs and patterns.
I myself have encountered these topics and, in addition to my training and further education, I draw on a wonderful treasure of experience.
What is your vision? What do you want to achieve with your work?
It is important to me that I open a space for women, but also for men next to their wives, in which they feel completely protected, they are allowed to show themselves as they really are, a space in which they are taken seriously, they are seen, heard and caught and a space which gives them loving impulses; from which they finally emerge self-determined, strengthened, full of new and positive ideas and go their way!
In our joint work, taboos may also be addressed and every thought may finally receive attention and be expressed, honestly and authentically. As a woman, as a mom, as a man, as a dad, as a pregnant woman. There is no right and no wrong.
My vision is that women finally allow themselves to recognize their value, namely out of love for themselves; that they allow themselves to stand up for themselves, to show themselves and that with all their facets!
Togetherness is also a vision of mine! Women as well as men. Even though I work mostly with women, men are enormously important to me. Because we are a whole! With each other - For each other - Side by side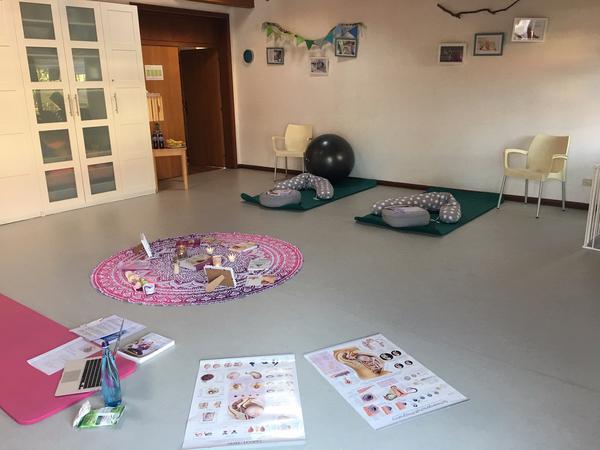 How did you get into this? Did you originally do something else? If so, what changed that you no longer do that?
I worked in a clinic-affiliated oral surgery practice until the birth of our first daughter. At some point, I questioned what to do next professionally and I felt such a yearning for change.
My interest in naturopathy, as well as psychology, was unstoppable and many doors opened for me. I encountered new challenges, valuable encounters, as well as grandiose adventures and this continues to this day. I still take this past time with me as something precious.
What did you start with when you went into business for yourself? Why was this particular area important to you? How did it develop?
First of all, I started my own business in the area of preventive health care, especially in the physical and mental area. My main focus was on relaxation training, mental training, hypnosis and psychological counseling.
Yes, and so somehow everything took its course. I became more and more interested in the topic of women's health, pregnancy and birth - especially because of the birth of my daughters and of course because I had to experience the birth of my first daughter as traumatic.
5 years ago I had all the "methods" that were important for me at hand and I prepared myself with yoga and self-hypnosis for the birth of our daughter... Yes, what can I say, I was totally thrilled! I was determined to pass this on.
On one day X the question came up in me: Are there actually companions for the birth? After my own internet research, I read about a DOULA for the first time. Wow, my heart leapt with excitement and I already had the next wish on my list. "I want to be a doula!"
Unfortunately, our daughter was still too young at the time. Still, I got some literature and my goal was set. At the beginning of 2018, I then completed the training with Melanie Schöne (Doulas in Deutschland e.V.: www.doulas-in-deutschland.de) in Karlsruhe and the first requests started coming in. My path as a DOULA began. (my heart is jumping right now while writing)
Wow, that really sounds like something that fulfills you completely. I want to go into more detail about your work as a doula in the rest of the interview. But I imagine some don't know what a doula does. Would you share a little bit about that?
Gladly. Doulas are birth companions and, in addition to a midwife, ensure a birth in security and dignity. They accompany births in clinics, in birth centers, but also home births.
A doula is a woman experienced in childbirth who accompanies the pregnant woman and her partner before, during and after the birth. She promotes the self-determination and self-competence of the mother and father and is guided entirely by their wishes and needs.
A doula understands birth as a key experience for both mother and child. She does not take over any medical tasks and respects the work of a midwife. She supports the midwife and can complement her tasks.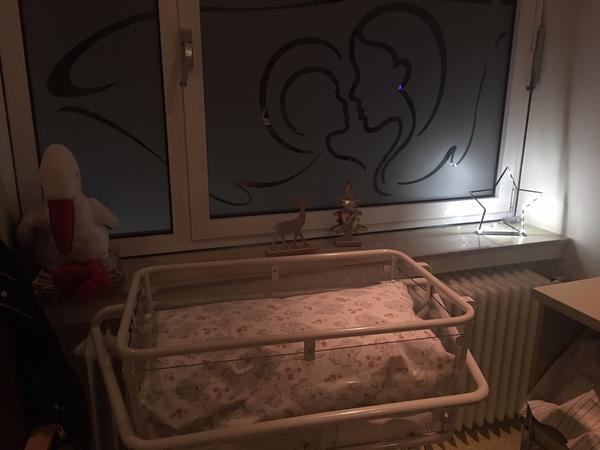 There is always talk about the compatibility of work and family. As a doula, you are also on call. How does that work with your family? Do you have support from grandparents or friends when you go to a birth? Or is your husband at home?
To be able to work as a doula, it really takes a reliable social network behind me. On the one hand, my husband is self-employed and he can support me very well during this time. On the other hand, my parents also step in when I need them to.
And not to forget, in an emergency, the big sisters are also there for our youngest daughter. So far, everything has worked out wonderfully and I am infinitely grateful to my family for walking this path with me.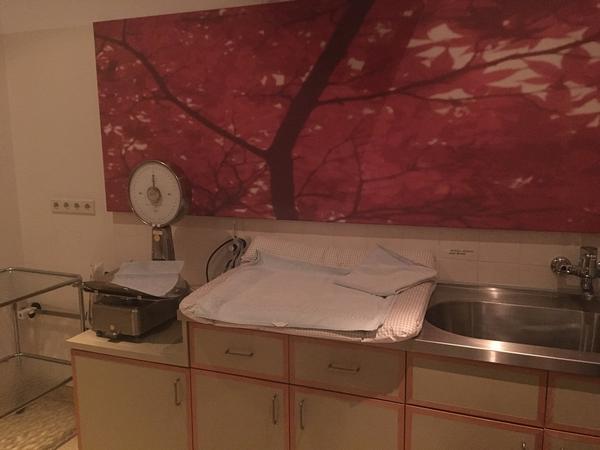 What about your daughters? Do you ever talk to them about your work? What do they say about it? Do they find it exciting that you are present at births or is there rather little interest?
My daughters are very interested in my work, although I can only talk about it to a limited extent due to data protection laws.
Our youngest actually takes a lot of notice of the topic of pregnancy and birth, questions and loves to play doll mom. The other day she said to me: "Mom, when I grow up, can you look after my baby when I'm at work? And Mommy, I would like to stay home when my baby is born."
This was followed by a wonderful dialogue in which I was allowed to explain a few things. The last question actually caused me sadness because of the current professional situation. What should I answer her, I always want to be honest with my children! She is almost five years old and I am curious to see how the birth policy will still develop. I sincerely wish that her wish for a home birth may come true! But I always think positive and never give up hope.
Yes, that's true. I have also been following the development for some time and it is really scary. Let's see which direction it will go.
I'm sure you'll get to know the parents you'll be accompanying at a birth beforehand, right? How can I imagine such a meeting? Do you go to the parents' homes for this?
It varies a lot where this meeting takes place. Sometimes we meet in a nice café or I also like to drive to the couples' homes on request.
During this meeting I talk about my work as a doula, the scope of my work and of course I also discuss the fee.
I also bring a folder with important information to this meeting. Then I like to give the couple time to decide if they want to book me. But it also happens that they decide directly. Should they wish to have me accompany them, we will arrange further appointments before the birth. These will then take place at the parents' home.
How many births do you attend as a doula? How far do you travel? Do you attend "all types" of births?
Last year I attended 5 births, this year I have attended two so far. I drive up to a maximum of 80 km, i.e., due to our good residential location it is possible for me to accompany couples in the area of Bremen, Bremerhaven, Oldenburg, Diepholz, Vechta, Achim, Verden, Nienburg ....
How would you describe your work? You already described it briefly earlier. So what exactly do you do during a birth? Can that be described in such a general way? Are you there for the entire duration of a birth? Perhaps this is also connected to why do I need a doula at all? Are there situations/births in which a doula would not help women or in which she is not necessary?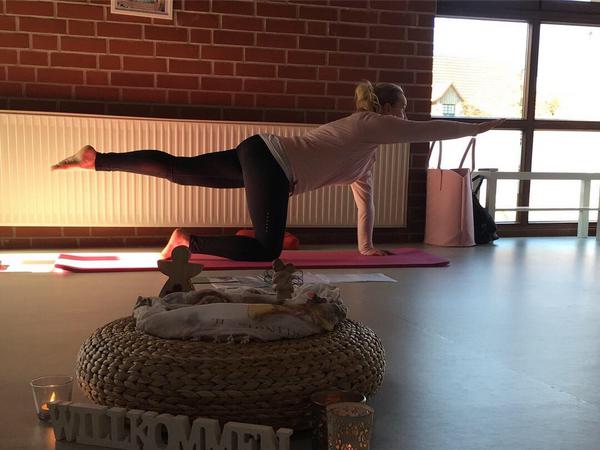 The expectant mama is always the center of our encounter. I respond to the needs of the woman in a loving, non-judgmental way, as well as with a great deal of attentiveness, and take care of her emotional and physical well-being. During the entire birth, if desired, I am at the side of the expectant parents.
In fact, it is not possible to give a blanket statement of what I do during birth, as needs vary greatly. (Loving physical touch, massages, breathing together, understanding and uplifting words, stroking hands, dabbing forehead, handing water, retreating and so much more).
I look carefully at what it takes in each stage of birth, but above all I protect and encourage, relying entirely on my excellent intuitions.
Regarding your last question, dear Natalie... A doula can always be supportive, even during a cesarean section or even a stillbirth. (see scope of duties of a doula) It is not necessary if the couple sees it themselves as not necessary. :)
What are the men's reactions to you? Are they happy that you are/should be present at the birth?
In fact, I have made the experience that the men are initially somewhat skeptical and reserved. Clearly, there is also the fear that I could take their place.
But once they get to know me, all these thoughts fizzle out quite quickly. The men are then totally open and relieved that they also get a certain support through my presence.
In the end, they look forward to our journey together and to being with each other. Even though the woman comes first for me, the togetherness with the dad-to-be is still very very important to me! Any slightest tension in the birth team can actually also lead to tension in the expectant mom.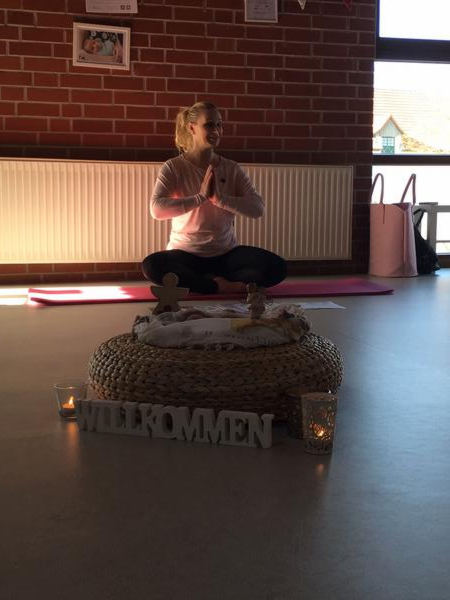 It's nice that you think and work so holistically.
What are the reactions of the midwives and doctors? Have you ever encountered any difficulties?
So far I have had great experiences in the clinics.
The midwives and clinic staff have been very appreciative and grateful towards me. I was even said goodbye with the words, "I hope we'll meet again sometime," or, "Glad you were there, always happy to do it again!" Of course, that gives me a lot of strength, motivation and self-confidence.
Have you ever had the situation where you were "booked" as a doula, but then you weren't called for the birth? Or that you came too late?
No, that has never been the case.
Anything else you'd like to share about yourself or your work?
Finally, I would just like to mention that I burn for my work. It is a calling and a matter of the heart! I love it, over and over again.
Dear Natalie, thank you from the bottom of my heart for this great interview. It was a new experience for me. Through writing, a lot has moved in me again. In solidarity, your Corinna
Corinna, thank you very much for the interview. From your answers I can literally feel your enthusiasm for your work. In many aspects we think so similar. I am glad that I was allowed to ask you these questions. Thank you!
You can find out even more about Corinna and her work as a doula on her website rundum-behuetet.de.
Image Source:
The cover image comes from unsplash.com.