Puppi wool overpants
Meanwhile, we are already sorting out the first newborn diapers and I would like to introduce you but still some diapers in the blog. This includes the wool overpants V2 from Puppi.
About the manufacturer
Puppi is a Polish manufacturer that produces diapers as well as various mommy and baby products in Poland. The manufacturer writes that the wool products are produced mulesing-free and without the use of additional chemicals. Mulesing means the removal of the skin without the use of painkillers or anesthetics, causing the animals to suffer through this process.
Diaper description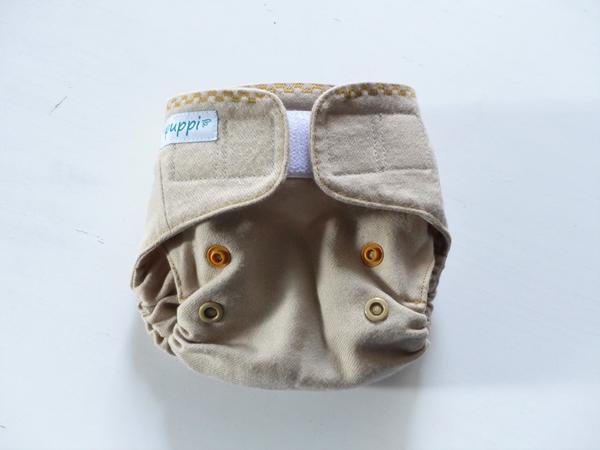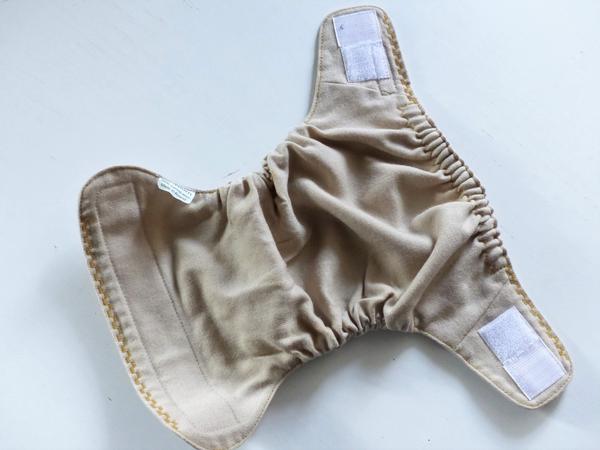 As can be seen from the name, this is a wool overpants. You can choose between a closure made of Velcro or with snaps. I had the variant with Velcro. There is a "counter Velcro" inside, so that the diaper itself and also the other laundry are not damaged during washing.
The overpants are only for wetness protection and need an absorbent liner. The Puppi wool overpants are available in three different sizes: newborn (2.5 - 7kg), one-size (4 - 14kg) and one-size + (9 - 17kg). I have taken the kilo information from the manufacturer.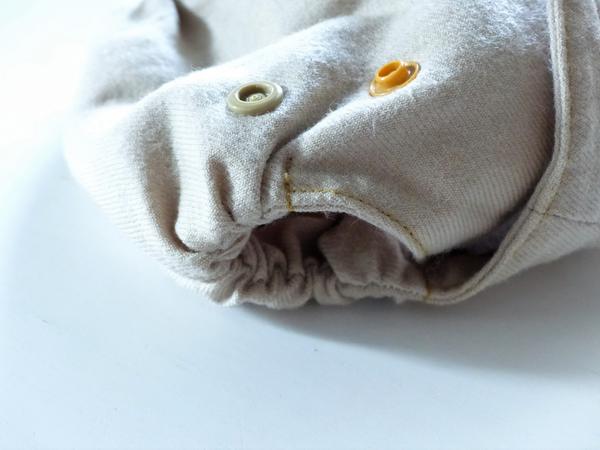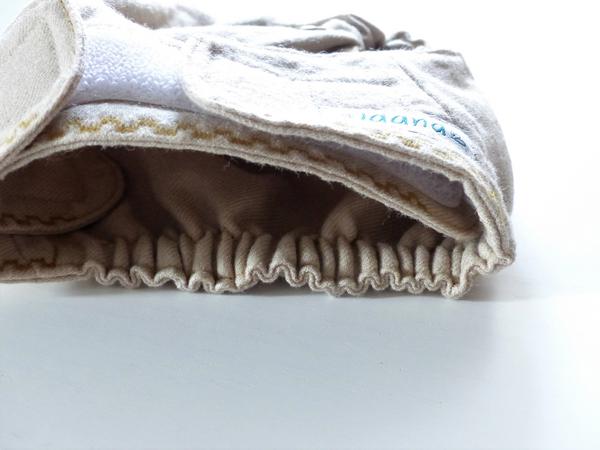 On the legs and back, the wool overpants have simple cuffs for a better fit and to prevent leakage. The diaper looks very narrow and small. This makes the overpants not good to use as a wetness protector for panty diapers (HöWi's). Various smaller prefolds or inserts, on the other hand, work very well as an absorbent layer. The waist height can be further reduced by snap fasteners.
The Puppi wool overpants are available at Allerlei Diapers and cost there in the store depending on the model around 35 €. Thus it belongs to the rather favorable woolen velcro or woolen snap overpants.
Materials
The materials of the overpants are quickly described, because it consists of 100% merino wool. This means that it needs to be greased before use and after each wash to make it suitable for wetness protection.
Puppi wool overpants in test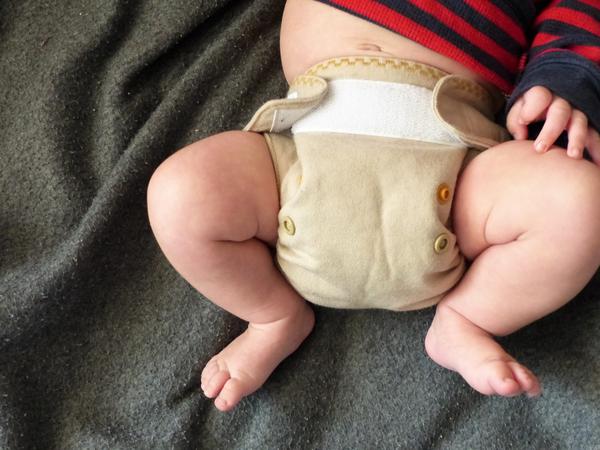 The diaper is cut relatively narrow and can also be reduced in size, so it should fit well even with small newborns already. With my daughter, I did not need the reduction in the waist height. It had a good fit at first and left hardly any marks. The closure with Velcro I found very convenient in our case, because it can be opened even a little faster, which was advantageous for holding.
Say goodbye to diapers online course
Learn how to transition from diaper to potty in my Goodbye to Diapers online course.
However, since my daughter is a bit bacon, the diaper became too tight on her legs fairly quickly. From the waist height and everything else, the diaper still fit very well, but I could no longer close it well without it becoming uncomfortable for her. We were able to use it well up to about a 5kg weight. For narrower babies, it fits much longer.
Washing and drying
Washing and drying the diaper is straightforward. It dries relatively quickly after greasing, which means that fewer such overpants are needed accordingly.
Conclusion
The wool overpants V2 from Puppi in newborn size is particularly suitable for narrow and light babies very well. Here it has a good fit and can be used for a long time. For stronger babies, I would prefer other overpants that are cut a little wider.

*Becausethis is an affilate link, I receive a small commission on a purchase.