Rumparooz overpants
So slowly I write the test reports on more newborn diapers, which are now all gradually becoming too small. In this article, I would like to tell you about an overpant that we have used from the beginning and that has also proven to be very practical in combination with diaper-free: Rumparooz by Kanga Care.
About the manufacturer
Kanga Care is an American manufacturer founded in 2006 by Chad and Julie. I can read on the website that the couple's second daughter was allergic to disposable diapers. So they looked around for cloth diapers, but couldn't find an optimal diaper. So they gathered their own ideas and developed their own diapers.
In addition to the Rumparooz line, they now also have Lil Joey and Ecoposh. Various accessories such as wetbags and changing pads are also part of the Kanga Care product range.
Diaper description and material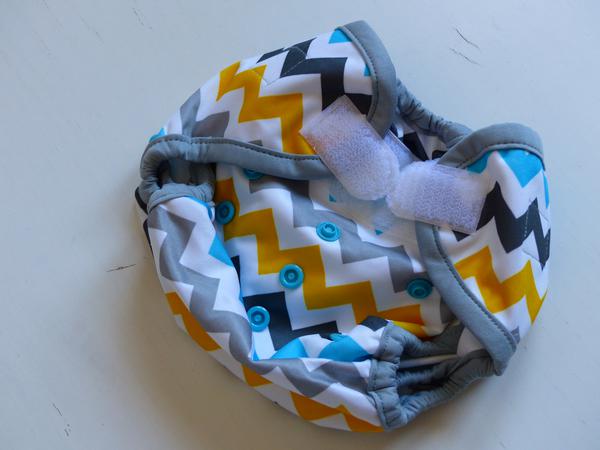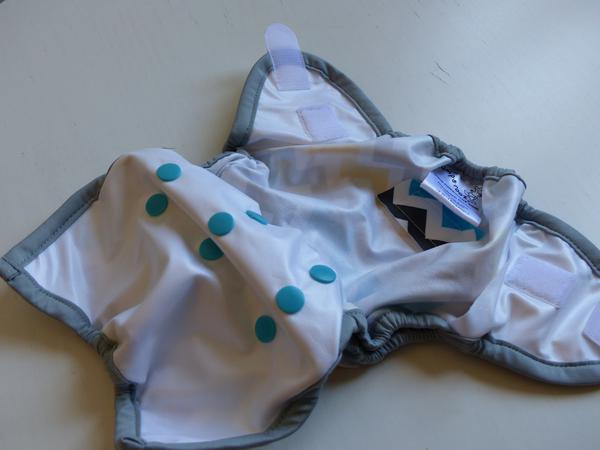 It is a PUL overpants, so an overpants polyurethane laminate (100% polyester). Therefore, it requires an absorbent layer, for example, in the form of a liner or panty diaper. When closing the overpants can be chosen between Velcro and snaps. I had the variant with Velcro. Here is a counter velcro inside for protection during washing.
You can read more about materials in my article Small material science - cloth diapers.
The Rumparooz overpants are available in the German online store Stoffywelt. There it costs 15,90 €* in size 1, which is in the low to medium price range for newborn overpants made of PUL.
The diaper is available in two sizes. According to the manufacturer, size 1 fits from 2.5 to 6 kg and size 2 from 4 to 15 kg. So for some newborns, the second size may already fit from birth.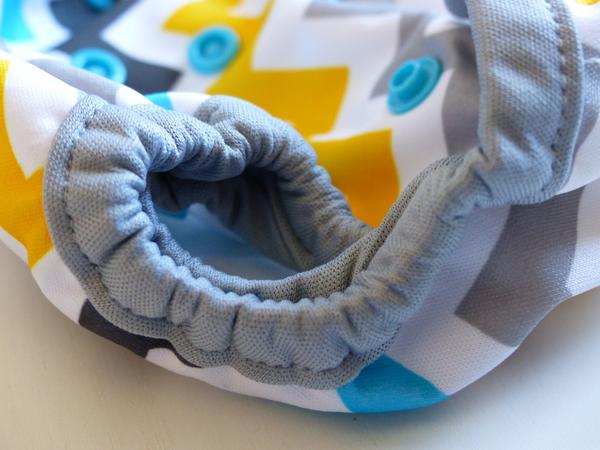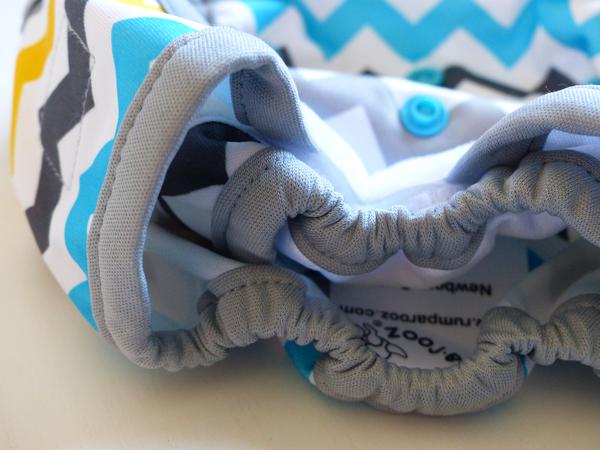 The Kanga Care overpants have double cuffs on the legs. These are intended to provide an even tighter closure and thus prevent leakage. On the belly and back, the diaper is also slightly gathered, which should provide a better fit and also prevent leakage. The waist height can still be reduced by two steps at the front with three snaps, so that the diaper looks really very small in the smallest setting.
In the test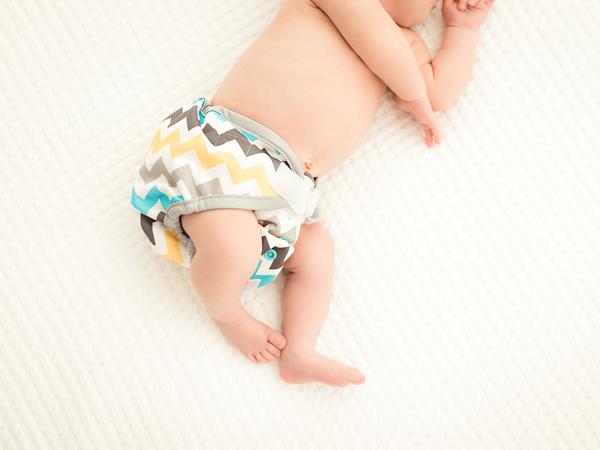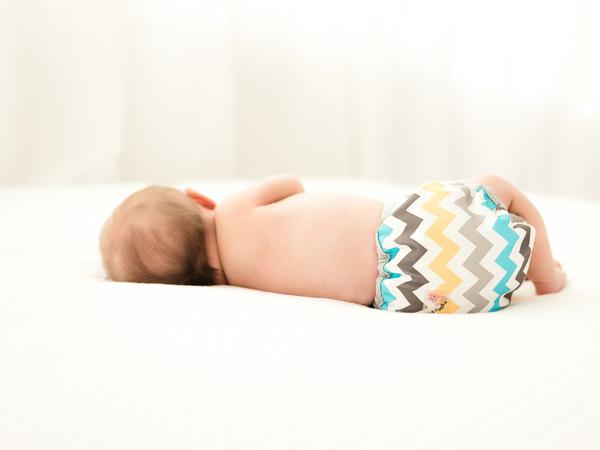 As mentioned at the very beginning, we were able to use the Rumparooz overpants right from birth. We used them almost exclusively in combination with various cotton or bamboo viscose inserts. When we were out and about, we put two inserts in the diaper as absorbent pads, at home we use one. It is also possible to use a muslin diaper as a triangle with a stay. With pant diapers I would rather advise the next size up.
We hold a lot at home and here the Velcro closure of the diaper proved to be handy, as it allowed it to be opened and closed again very quickly. With the short intervals, this was an advantage.
Say goodbye to diapers online course
Learn how to make the transition from diaper to potty in my Abschied von der Windel online course.
The overpants always sealed tightly and we had no problems with wetness on clothes. However, as my daughter got bigger, she had pressure points every now and then, especially on her legs, even with a wide adjustment. So we used them not very long, at the latest when she weighed 5 kg, I had to sort out the overpants. Thus, it was unfortunately not very long usable in our case.
Washing and drying
The overpants can be washed at up to 60 degrees in the washing machine, bleach or fabric softener should not be used, as well as a dryer. I had no problems whatsoever when washing them. As is typical with PUL, the diaper seemed very wet after washing, the water beaded off. It was then dry relatively quickly on the line.
Conclusion
I find the Rumparooz overpants from Kanga Care in size 1 recommendable for small, narrow babies. For larger babies would perhaps also fit Gr. 2 already from birth, so that the purchase in the case makes little sense. It closed with my daughter, so that the clothes drew no wetness. I find them more suitable for narrow babies. The velcro closure is handy for using cloth diapers as a backup for the diaper-free method.
Learn about the diaper-free method in my online course
I have written an online course on the subject of diaper-free. You can register for this course on my website, receive access data to the learning portal and can learn the diaper-free method according to your schedule. You can find more information at my online course Diaperfree.

The quality of the diaper is good. I could not find any defects in the seams or material.

*This isan affilate link. If you buy in the store you get 5% discount on your first order and I get a small commission.