The great breastfeeding insole test [Part 1]
There is now a wide range of cloth nursing pads. Nursing pads are generally used to catch the milk that flows out (outside of breastfeeding). Many women use them even during pregnancy. Here, for example, the shape, size and material differ. I would like to introduce you to different models in the nursing pad test. There are also several variants available from some manufacturers. I present one model at a time.
Petit Lulu (Fleece)
The Czech manufacturer Petit Lulu, like many other manufacturers, was born out of necessity. So it can be read on its website www.petitlulu.eu. Petit Lulu has grown increasingly since 2012 and now exports to various countries in Europe.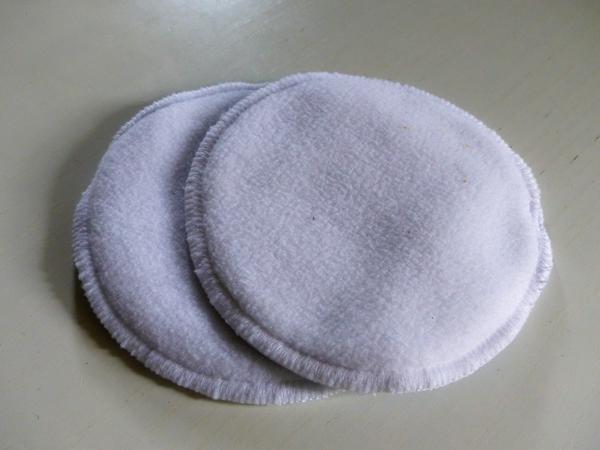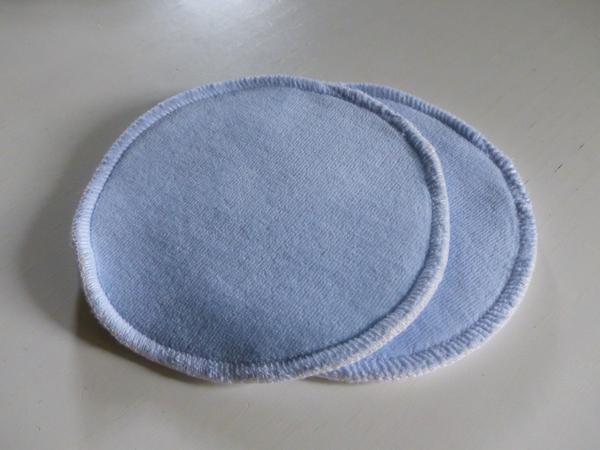 Petit Lulu's fleece nursing pads are made of 60% bamboo viscose and 40% organic cotton for the top and filling. The underside is made of 100% polyester. They are available in many online stores for 3,50 € per pair. They have a diameter of 12 cm. According to the manufacturer, the nursing pads are washable up to 60 degrees. Petit Lulu also offers nursing pads with a higher bamboo content. You can read more about materials in my article on material science.
Get fit for your breastfeeding start in my online course
Learn many important basics about breastfeeding in my online course Still Basics.
Compared to other nursing pads, the Petit Lulu fleece nursing pads are relatively thick. Due to the thickness and also the lack of darts, they were a little visible without a cushioning layer of bra or nursing top. However, there were no wrinkles despite the thickness. I found the visibility of the nursing pads when worn somewhat uncomfortable. Initially, they also stuck slightly to the nipple and loosening hurt a bit. I tried both sides in the process. After washing several times, this got better and it was much more comfortable on the breast. They are also pleasantly soft and the wetness is hardly noticeable through the fleece. This could lead to dry skin. However, I had no problems with this. I also found the absorbency of these nursing pads to be adequate during milk letdown and they did not completely soak through.
Imse Vimse (organic cotton)
Imse V imse is a Swedish manufacturer that was founded back in 1988. Imse Vimse sells various sustainable products for children and women such as cloth diapers or cloth pads. Practicality and reusability are in the foreground, as can be read on the website imsevimse.de, to protect the environment.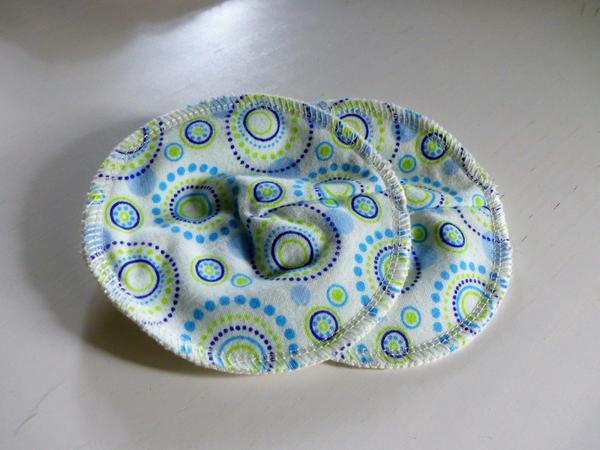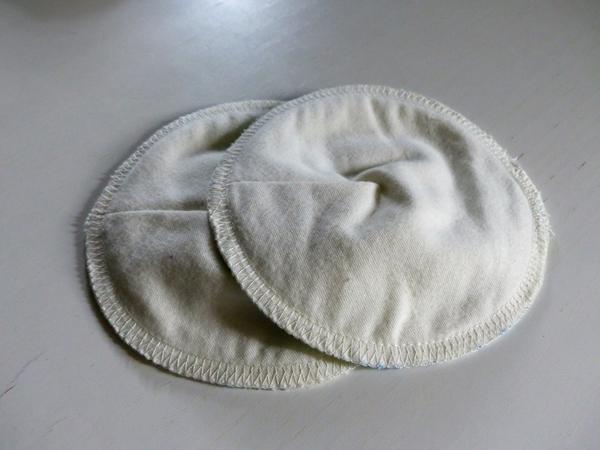 The nursing pads from the above-mentioned manufacturer that I tested are made of 100% organic cotton. Thus, they do not contain any wetness protection and must be changed as soon as they become wet. To catch larger amounts of milk, Imse Vimse has the Stay-Dry model. The nursing pads are available, for example, at www.stoffywelt.de for €13.90 for 3 pairs*.

The diameter is 12 cm, just like Petit Lulu. These pads have a dart on one side, which is supposed to make them fit better to the shape of the breast. They are also washable up to 90 degrees.

In testing, the fit of the nursing pads proved to be very comfortable due to the darts. Even without the padded layer of a bra or nursing top, the pads were barely noticeable and did not show. They lay well on the skin, did not stick and did not cause itching. The wetness was noticeable, but did not bother me. Unfortunately, the absorbency did not convince me and the cotton nursing pads were very quickly soaked with wetness, so I had stains on my clothes. For smaller amounts of milk, however, they are certainly well suited.

*This isan affilate link. If you buy from the store you get 5% off your first order and I get a small commission.