XKKO panty diaper
A panty diaper that we have been using since our daughter Mina was born is produced by a Czech manufacturer: Kikko. At the same time XKKO is a brand of this manufacturer.
About the manufacturer Kikko
As we said, besides XKKO and Anavy, Kikko is also a manufacturer from Czestochowa. Besides cloth diapers, Kikko also produces nursing pads and other baby products. The manufacturer has been around since 2000, but was initially known mainly in the Czech Republic and Slovakia. In the meantime, Kikko has grown significantly. As I can read on the website www.xkko.de, it is also planned to have its own collection of wipes.
Diaper description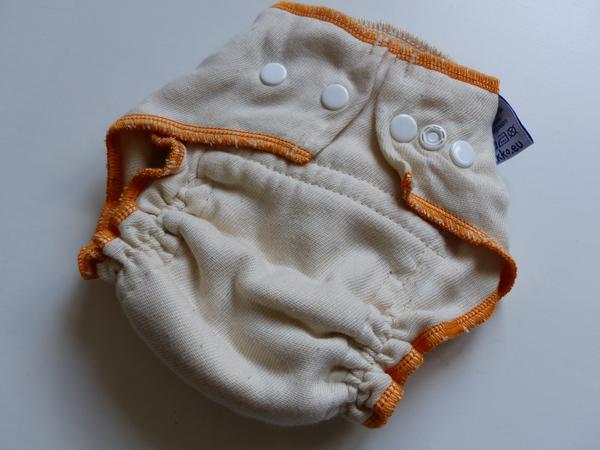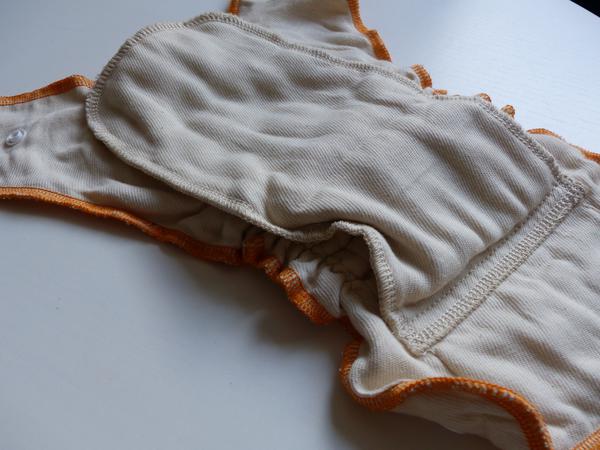 As can be easily seen, this is a pant diaper. These are fully absorbent and need an overpant for wetness protection. Both slip-on and snap-on or Velcro overpants are suitable for this purpose. These must be made of PUL or greased wool and completely enclose the panty diaper.
If you're wondering how this works with greasing, I've covered it in my article Greasing Wool? Easily done! [Instructions] I have already written detailed instructions.
The panty diaper from XKKO is available in three different sizes: S (4-6,5kg), M (6,5-11kg) and L (8,5-13,5). The diaper size can be recognized by the seam color. For example, the smallest size has an orange seam. The kilos I have taken from the manufacturer. Here it is noticeable that the areas of use are relatively small.
The diaper is available in Germany at die-besten-stoffwindeln.de and costs €10.90 in size S. This makes it one of the cheap pant diapers.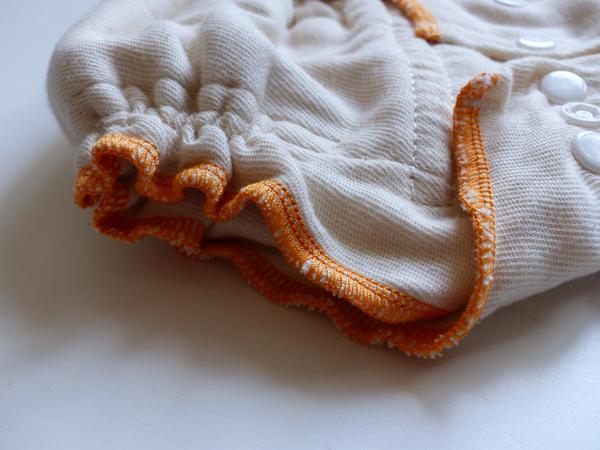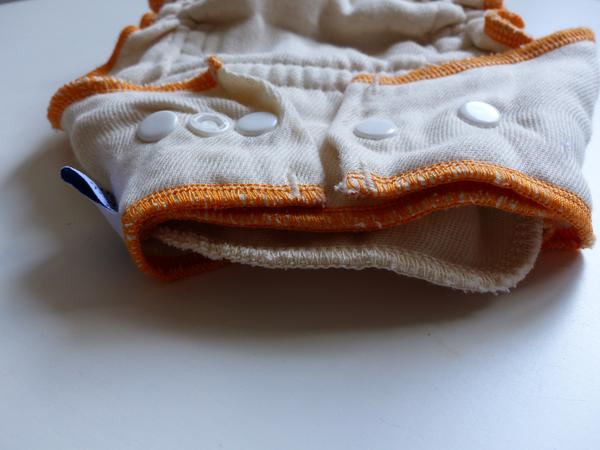 Closed the diaper with snaps, where they can be buttoned overlapping. At the legs and at the back, the diaper is gathered. This is to allow it to fit well and prevent leakage. Inside, an insert is firmly sewn in the front area.
Materials
The material of the diaper is quickly described. It is made of 100% organic cotton. Cotton is popular for its absorbent properties and is overall durable and easy to care for.
The pant diaper XKKO in the test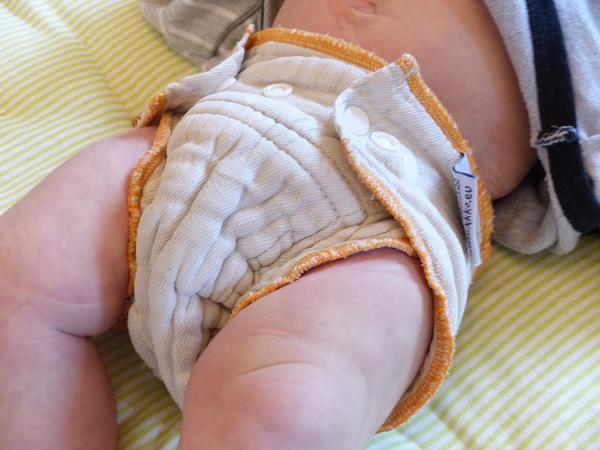 We have already used the pant diaper from XKKO when my daughter weighed less than 4kg. Even a little below that, it already fit her very well. The closure was relatively wide on her from the start. The diaper also became too small well before the specified maximum weight of 6.5kg. I could simply no longer close them. I would therefore recommend the diaper rather for narrow babies.
We used the diaper mainly at night. The suction has also been good enough for this long duration. My daughter had few marks from the diaper, it closed well on the legs and on the stomach and back, although, as I said, we could not use it for long.
We have used in combination various slip overpants such as disana (62/68) or hu-da (S). But also other overpants like the snap overpants Wizly from Winderzauberland fit well over the tested panty diaper.
Washing and drying
According to the manufacturer, this diaper can be washed at up to 95 degrees Celsius. I always washed them at a maximum of 60°C, and no problems occurred. The structure has changed significantly in the process and now looks more "wavy". This creates a larger surface area and the diaper can absorb more liquid.
When drying on the line was advantageous that the insert is not completely sewn.
Conclusion
I would recommend the pant diaper from XKKO (S) more for narrower babies. It is an inexpensive, absorbent diapering option for the night. For many babies, it will certainly also fit from birth.