Rubio - an unpacked store for Oldenburg
Fortunately and perhaps inevitably, the topic of sustainability is moving more and more into the focus of our society and political discussions. There are many projects that go in this direction.
One of these projects is Rubio. Rubio will be an unpacked store in Oldenburg. I am lucky enough to have been able to ask the founder and owner of the store, Ruben Meincke, a few questions about him, his idea and his thoughts on sustainability. But read for yourself!
Hello Ruben. First of all, thank you very much for the interview. I am very happy about it. Would you start by introducing yourself? Tell us a little bit about yourself.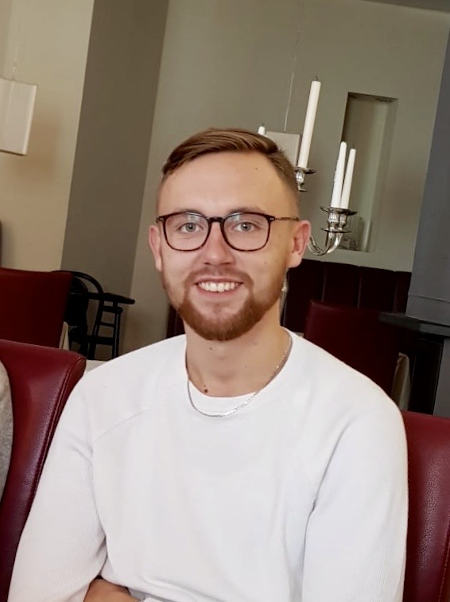 Hello, I'm Ruben Meincke, 23 years old, born and raised with my mother and sister in beautiful Oldenburg in Lower Saxony. I started a dual study program at the Rosier car dealership directly after finishing secondary school and high school and did my bachelor's degree in business administration at the University of Cooperative Education in Leer.
With the long pending plan of self-employment and umpteen ideas later, I have now decided last year and burn for the idea of opening an unpacked store in Oldenburg. In addition, a small café and everything according to the motto - zero waste and make Oldenburg a bit more sustainable.
From you ran a short time ago a crowdfunding campaign for the Unverpacktladen in Oldenburg. For those who don't know the concept of crowdfunding: Would you explain it briefly?
Yes clearly: crowdfunding is actually just a form of financing for a company or project. For example, when crowdfunding my unpackaged store Rubio, you could buy thank-you gifts like vouchers or sustainable lunch boxes, soaps or shopping bags that can be delivered and redeemed only after the store opens.
Likewise, one can also donate a free contribution and support a project. The money that was collected beforehand also finances the project, or rather, it was possible for me to open my store in the first place.
What is an unpacked store?
What exactly makes an Unverpacktladen? Why does Oldenburg need it? Why do other cities need it?
What makes an unpackaged store is, of course, that almost all goods are unpackaged and that you can weigh and decide yourself how much you buy and in what you buy it.
Oldenburg needs that, so that the people have the possibility to make their purchase without packaging and to produce no waste. Likewise, of course, the quality of the goods should be given a value again and everyone should be allowed to decide for themselves how much they need. It is long overdue in our green city to do something against the garbage and pollution.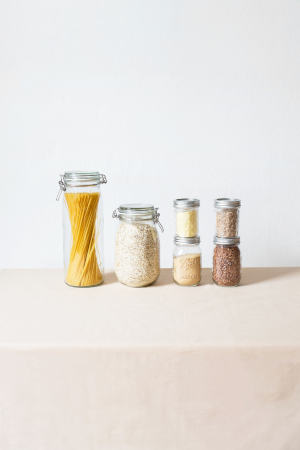 What products should be available in your store? How does it work? Do I bring my own containers and it is weighed before and after? Do you already know when the store will open if everything works out?
The store at Rubio 's will have everything from food to household items and hygiene products that you need to run a plastic-free and waste-free household. The main focus will be on the quality and origin of the goods. Regional, seasonal and plastic-free are the main criteria here.
When shopping, you simply come to the store with your reusable container, or buy some of our jars, bags, bottles etc.. These are then weighed and labeled with their weight. After filling at the dispensers and pours in the store, the container is weighed again and the weight is subtracted from the container.
The store is scheduled to open in March. Since the food dispensers are scheduled to be delivered in early March, we hope to open quickly after that. However, this will all be publicized via social media and will also be on our website, www.rubiounverpackt.de, in a timely manner.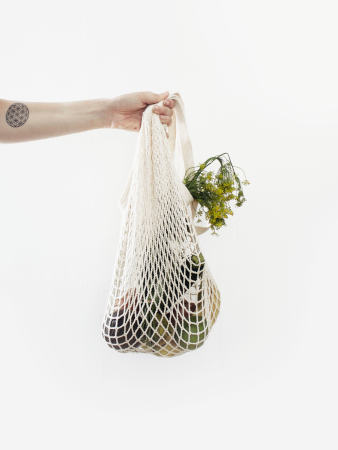 Now I write a lot about families, babies and women on my blog. Will there be special products from this area with you?
Yes we will of course dedicate ourselves to all topics that have to do with waste reduction and try to offer plastic-free alternatives. At the moment we have a large selection of products that we would like to offer, including cloth diapers, for example, to make plastic-free diapering possible or menstrual cups for plastic-free feminine hygiene.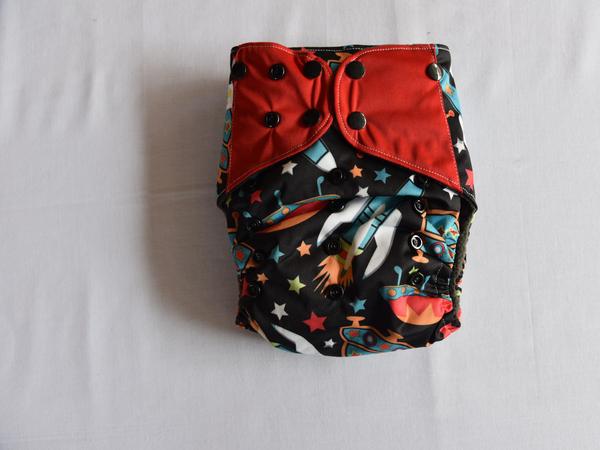 But also much more, and we will always be on the lookout for new products and are always open to suggestions.
What does the name Rubio stand for?
Rubio - that is the name of your planned store. Is it just you or are there others behind it? How were the reactions from your environment regarding the idea?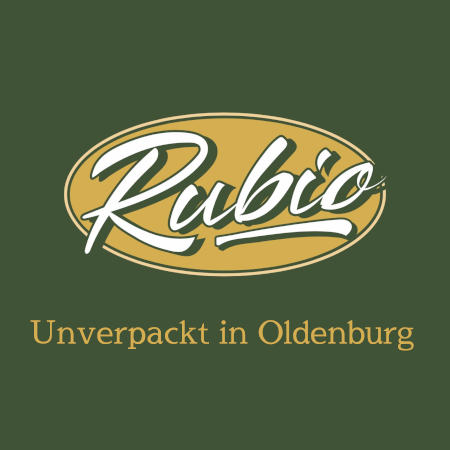 Exactly. Rubio is the name of the unpacked store and an idea from my first name and Bio, when it was clear that it would be a store with organic products without plastic.
The reactions were very diverse, but above all positive. Just after the release via Instagram and Facebook came countless emails and messages with positive feedback. That then also gave the final confirmation that we definitely need this store in Oldenburg and can see a positive future in waste reduction.
How did you get involved with this topic in the first place? Are you already involved in it professionally? What are you doing at the moment?
I have been very dedicated to the topic of food and its origin and ingredients since I was 16 years old. In connection with sports and also some food allergies, it has always been particularly important to me what is in our food.
That plastic is now unfortunately not only a part of our oceans, but also a part of our food, I have of course then also noticed and would now like to give us all the opportunity to no longer waste plastic, which ends up in our oceans and no longer have to eat plastic.
Professionally, I have not had much contact with this, but privately I am quite involved and think that you grow with your tasks. At the moment I'm still working in Oldenburg at Swapfiets.
Unpacked stores in other cities
Do you have contact with owners of unpacked stores in other cities? How is the concept going there? How widespread is it at all?
In the meantime, there are already a few unpacked stores in Germany and there are more every year. The concept is mostly the same, but differs in the assortment, the consistency and there is not always a zero-waste café. Likewise, there are already supermarkets with conventional products that offer unpackaged goods.
When you think of sustainability, what comes to mind first?
That we let our future generations keep our world as beautiful as we are allowed to experience it and not keep destroying it. For me, sustainability also has a lot to do with appreciation. I'm glad that the topic is being discussed more and more and I hope that it will gain importance in all areas in the future.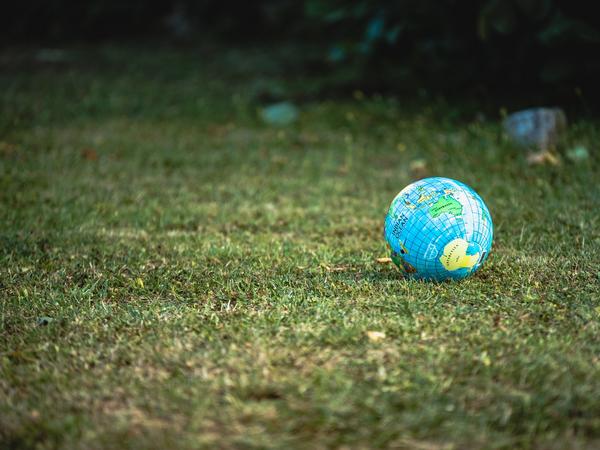 Anything else you'd like to tell us - about yourself, the Unverpacktladen or your idea?
Thank you definitely for the support and interest in interviewing me and the Unverpacktladen. I'm glad that there are so many interested people and that we are talking more and more about sustainability in different areas. I am sure we will be able to achieve a lot through Rubio and take a big step closer to a valued environment and sustainable living.
Dear Ruben, thank you very much for the interview and the explanations about your store. I wish you all the best and I am looking forward to the opening!
You can find more information and news about Rubio on the website www.rubiounverspackt.de, the Facebook page Rubio - Unverpackt in Oldenburg and the Instagram profile rubio.unverpackt.
You have more questions about the topic or to Ruben himself, feel free to write it to me in the comments!
Image sources: