Sport during pregnancy: the best tips and exercises
Being pregnant is an exciting and thrilling time. There are so many things to keep in mind and it can be difficult to get used to the new situation. However, one of the most important things during pregnancy is exercise.
Exercise not only helps to keep your body fit, but it also helps to improve your overall well-being. But which sports and exercises are allowed at all during pregnancy? We have compiled the best tips and exercises for you!
Pregnancy and sports
Sport during pregnancy is a great thing. Physical exercise will not only keep your body fit, but also your mind. The choice of different sports and exercises is huge nowadays - from yoga and Pilates to aqua fitness or pregnancy gymnastics, there is the right way for every pregnant woman and every athletic type to exercise during pregnancy.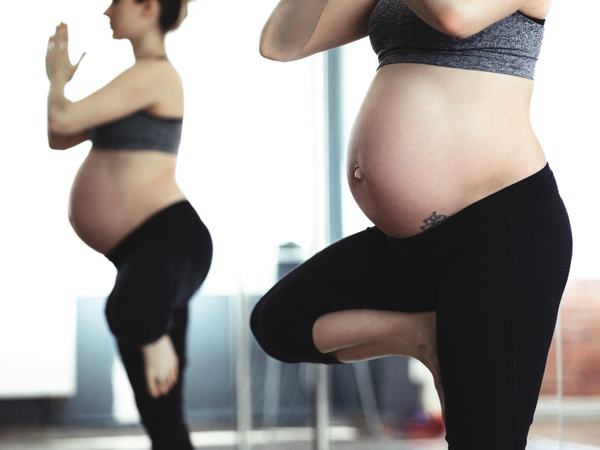 Of course, you should listen to your body at the first signs of fatigue or exhaustion and not overexert yourself. But other than that, exercise during pregnancy is healthy - both for you and your baby!
The best tips for sporty pregnant women
During pregnancy, it's important to listen to your body and adjust your exercises accordingly. However, it is not a time to sit back and just be lazy. There are many sports and exercises you can do during pregnancy to stay fit and healthy. Here are some tips to find the best sport for you during pregnancy.
1. start slowly
If you've never exercised before or haven't exercised in a long time, it's important to start slowly. Start with light exercises and increase slowly. Too much too fast can lead to injury.
2. find a trainer
A good trainer can help you find the right exercises for you and your pregnancy. He or she can also make sure you're doing everything right and prevent you from getting hurt.
3. adjust the intensity
The further along you are in your pregnancy, the less you should exercise. Listen to your body and reduce the intensity if you feel tired or in pain.
4. hydrate yourself
Drink plenty of water to hydrate your body. You should drink at least 2 liters a day, but the more the better.
5. warm-ups and cool-downs
Always take a few minutes to warm-up and cool-down before starting or ending your workout. Warming up helps prevent injury, and cooling down helps you relax and get your heart rate back down.
What exercises are useful during pregnancy?
Many women are unsure what type of exercise is useful during pregnancy. Yet there are actually only a few exercises that should be avoided. Otherwise, exercise during pregnancy is a good idea to stay fit and do something good for your body.
Especially endurance sports like jogging, cycling or swimming are well suited for pregnant women. Strength training can also make sense under certain circumstances, but heavy weights should not be used here. The best method is to seek the advice of a doctor or midwife and then integrate appropriate exercise sessions into your daily routine.
And who knows, maybe you will enjoy endurance sports so much during your pregnancy that you will find out about possible training courses, such as fitness instructors.
Beware of certain sports during pregnancy
Many pregnant women are cautious about playing sports during pregnancy. However, this is not always necessary, as there are many exercises and sports that can be performed during pregnancy without any problems. Of course, however, one should be cautious about certain sports and exercises or avoid them altogether to avoid risks to both mother and baby.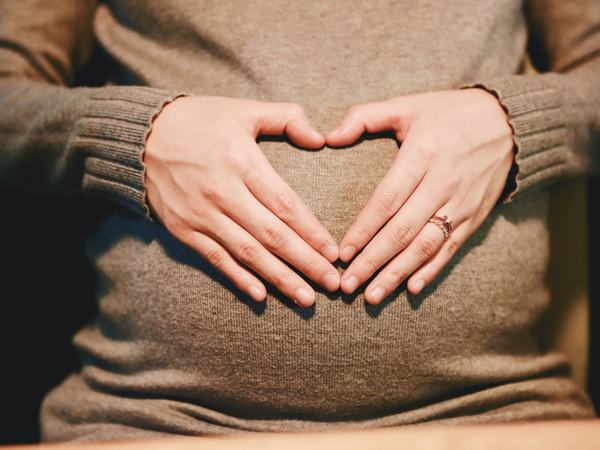 These include, for example, contact sports such as boxing or karate, as well as extreme sports activities such as bungee jumping or mountain climbing. Certain exercises with a high risk of injury should also be avoided during pregnancy, such as squats with weights over the abdomen or sit-ups with a straight back.
Conclusion: Yes, physical activity is possible during pregnancy - but with caution!
Physical activity is definitely possible and even recommended during pregnancy. However, women should keep in mind that their bodies are especially stressed during this time and they should therefore be careful. Sport is a good way to promote health and keep the body fit - however, you should not overdo it and always listen to your body.
Image sources